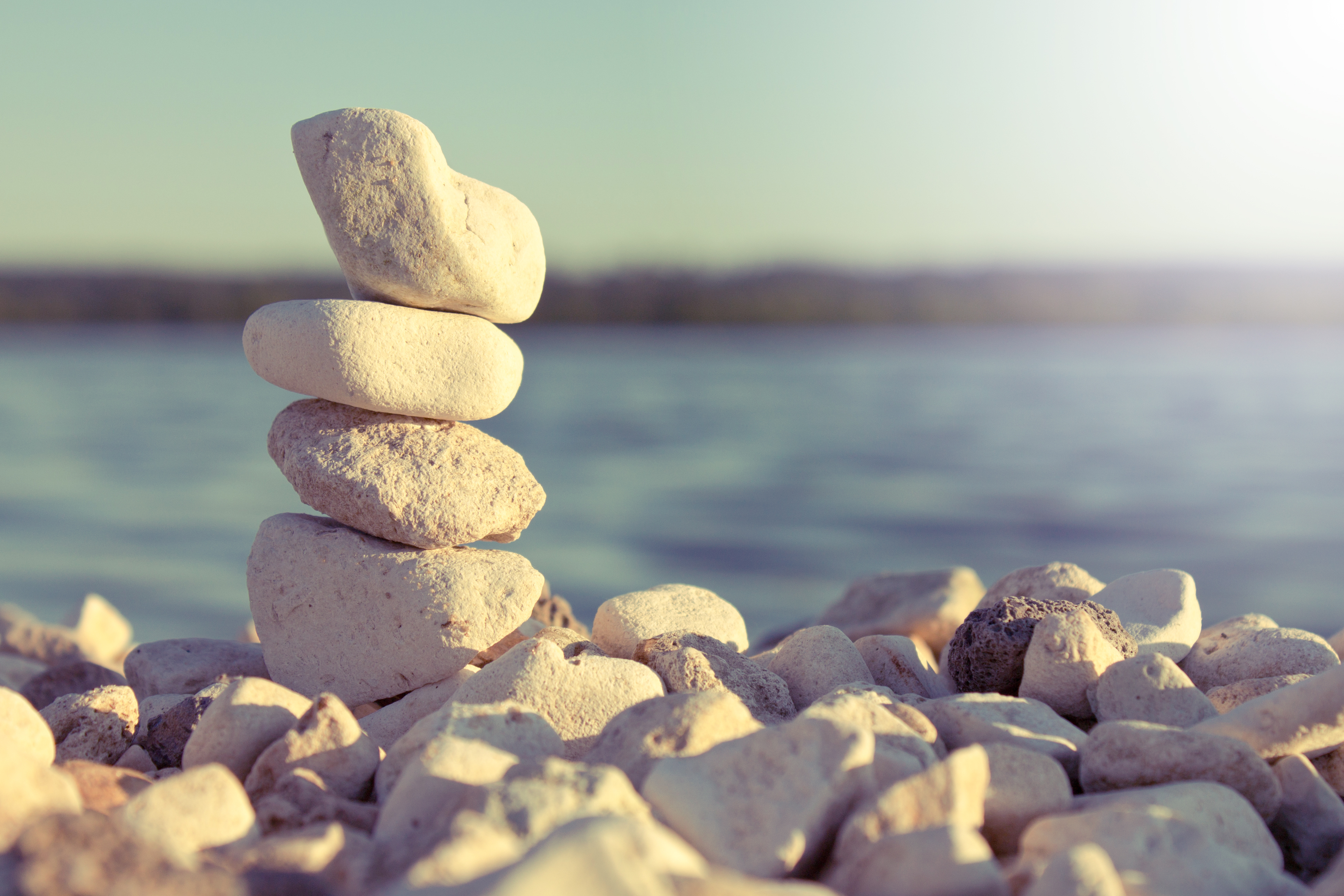 Fall Retreat
(RE) DISCOVERING RESILIENCE
A STEP TOWARD SELF-MASTERY


TWO-DAY HYBRID PROGRAM and RETREAT
5 and 6 November 2022
Geneva, Switzerland

(RE)DISCOVERING RESILIENCE is a mindfulness based stress reduction hybrid program-retreat that will help you move beyond burnout and reconnect with life and what matters to you.
During two days, we focus on increasing self-awareness and awareness of others to maximise your wellbeing.
Rediscovering resilience is for you if you want to find energy and purpose again after prolonged periods of stress and pressure.
We tap into the power of mindfulness to learn how to observe what's happening inside and outside us; we move the body to move the energy that has been stuck and stagnant for too long.
We rediscover the power of the breath to stay in the present and overcome life challenges.
And much more than this.
Who is (Re)Discovering Resilience for?


It is for anyone interested in feeling alive, hopeful, connected to themselves and others, and on purpose.
For those who want to take the time to release accumulated stress and learn new ways to transform pressure into a powerful energy.

It is for you if you want to live and lead from your center.



How do we (re)discover resilience?
mind/body practices
movement
resilience practices
mindfulness meditation
somatic awareness and practices
reflection
creative expression
sharing
role play

WHEN?
Saturday 5th from 10.00 a.m. to 5.00 p.m
and
Sunday 6th of November from 10.00 a.m. to 3.00 p.m
@Le Cenacle,
17, promenade Charles-Martin, Geneva - Switzerland
Early Bird Price: 380 CHF 
if you register before the 30th August 2022
-PLEASE NOTE THAT THERE IS SPACE FOR ONLY 18 PARTICIPANTS-
Facilitated by
Silvia Vernaschi, 
Certified Mindfulness Instructor and Coach


WHAT PARTICIPANTS SAY ABOUT THE MIND BLISS COACHING RETREATS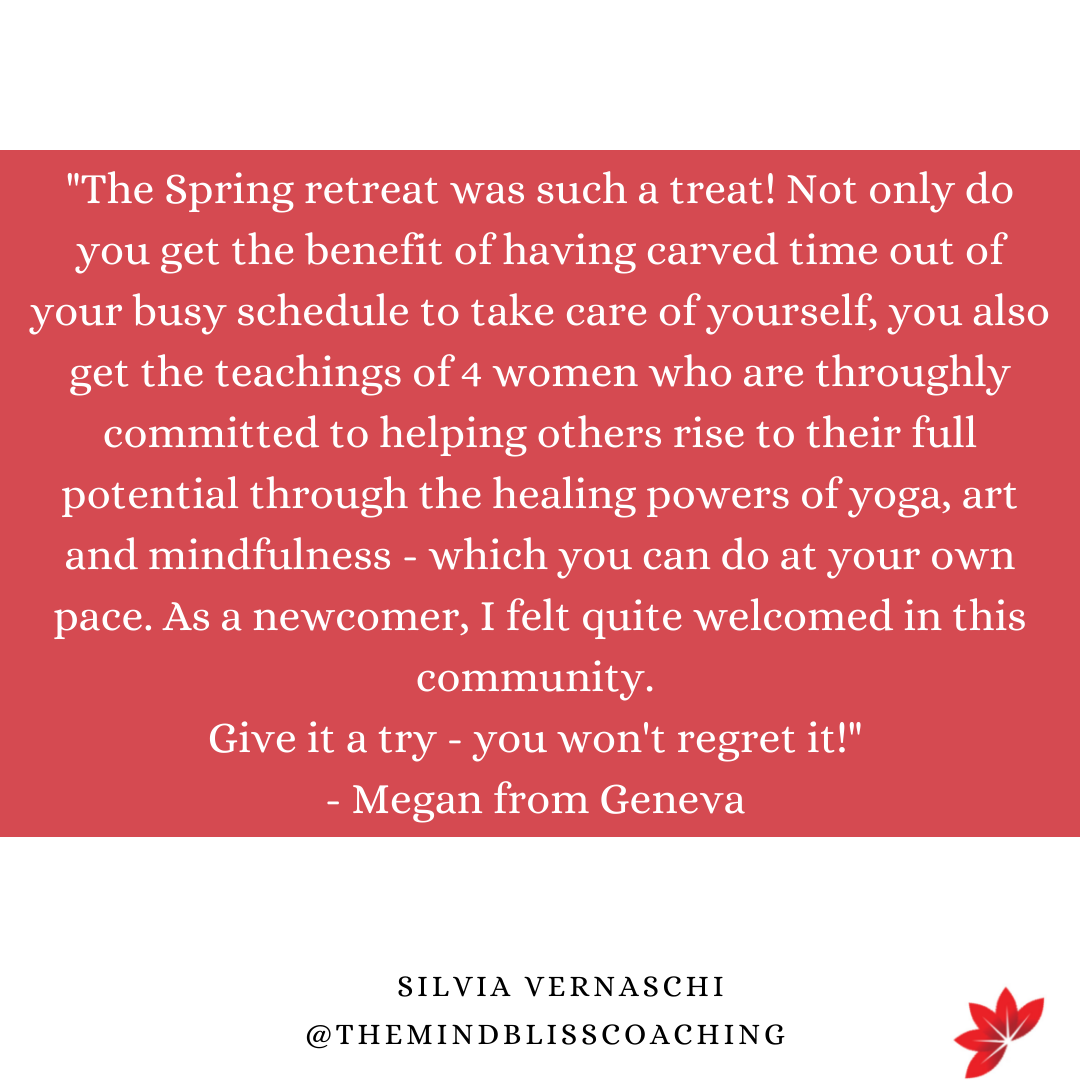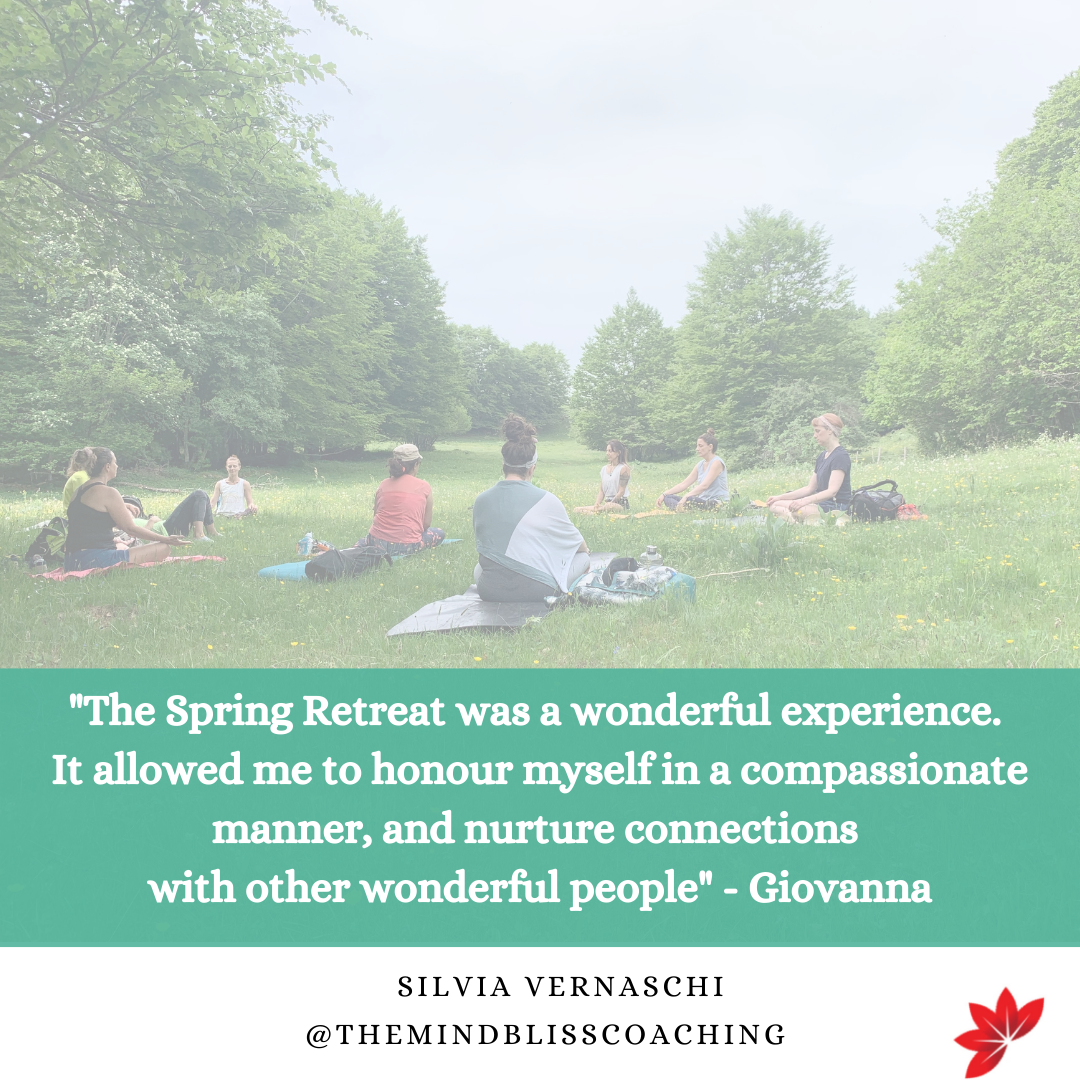 MEET GIOVANNA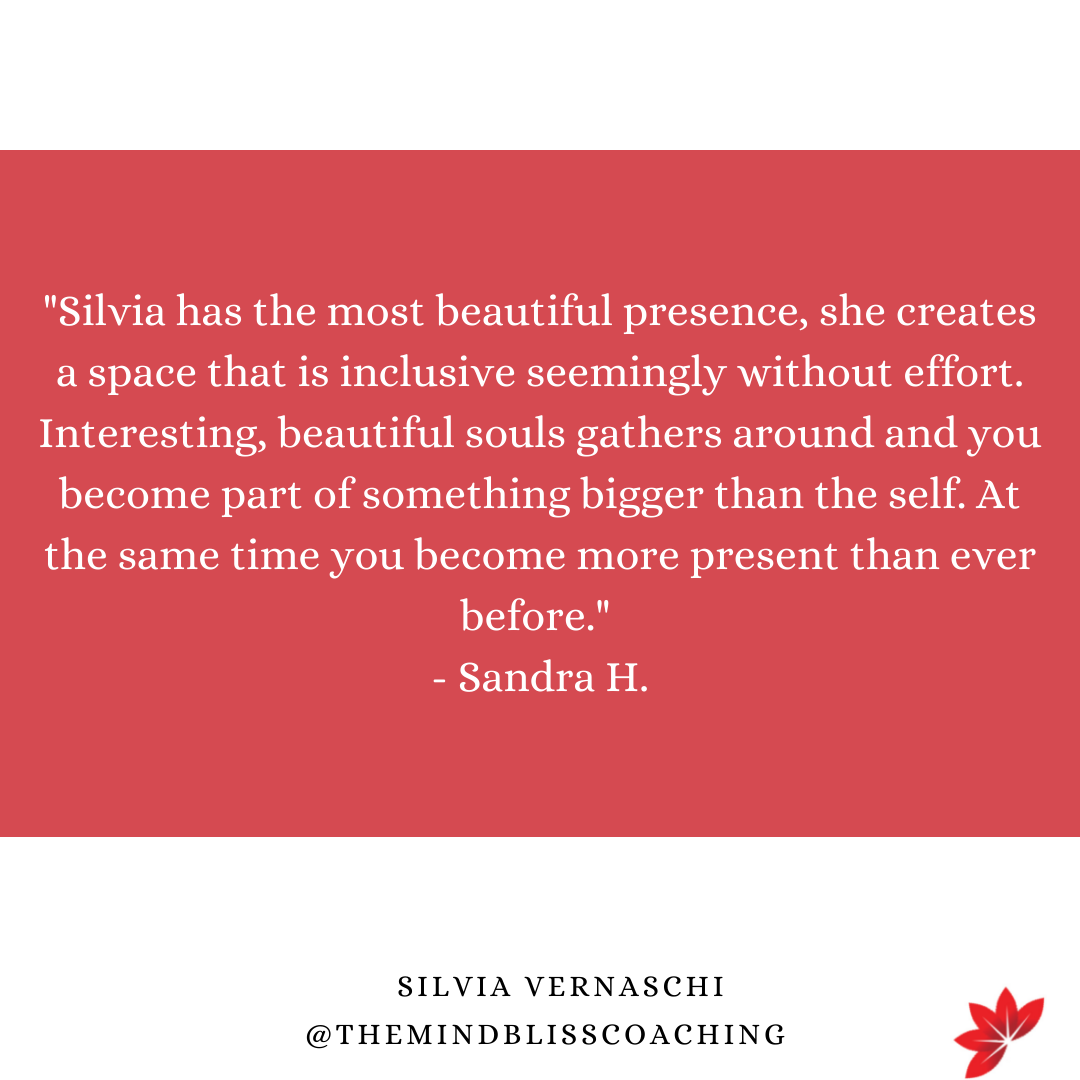 Check your inbox to confirm your subscription
What can you expect if you attend REDISCOVERING RESILIENCE?
✔️ Learn about your habitual reactions to stress
✔️ Learn mindfulness and somatic practices to cultivate resilience in your daily life
✔️ Learn how to strengthen you muscle of attention, one of the pillars of our mental and emotional well-being
✔️ Explore ways to rebalance your life
✔️ Reconnect with what truly matters to you
✔️Broaden your capacity to connect to yourself, others and all that matters
✔️ Take a break and curve out time for yourself and be in the moment, connect to your best self, and open to new experiences.

Your Instructor
Silvia Vernaschi is the Founder of The Mind Bliss Coaching and Women on a Journey.
She is certified coach and a MBSR instructor. 
After 15 years working in the field of sustainable development and international cooperation, and after becoming a mother for the third time, Silvia decided to devote her energies to support people who want to rediscover their values and strengths, live consciously and transform into the highest version of themselves.
Silvia works with people and organisations worldwide.
She is a leadership coach, she designs and facilitates trainings, workshops, group and individual coaching sessions, and mindfulness programs. 
Silvia trained for with the Centre for Mindfulness Research and Practice at Bangor University in England, and at Oxford University to teach mindfulness based programs for stress reduction, wellbeing and resilience to adults.
Silvia was fortunate to train with some of the best coaches and mindfulness instructors in the world: from Shefali Tsabary to Marshall Goldsmith, Gloria de Gaetano, Sarah Silverton, Saki Santorelli, Richard Strozzi.