EMBODIED TRANSFORMATION
A 4-DAY IN PERSON PROGRAM
February 8th to 11th, 2024
Bogis-Bossey (VD)
Switzerland


Why Embodied Transformation?


The program is a great opportunity to explore your relationship with pressure, to start (or continue developing) a centered presence that embodies authenticity, integrity, accountability, and confidence.


Through somatic practices, you will start transforming the habit of reaction into presence, discernment, and choice — in every part of your life. 
What do you want in your life that you don't have right now?
What do you care about most? What future do you want?
What are you doing each day to make it happen?
Join Strozzi Institute's Somatic Teacher Pete Hamill for a 4-day, in-person course to get clear on the answers to these questions — and all the questions every embodied seeker must answer. 


True embodiment happens when your actions consistently reflect your values and your commitment, especially under pressure…
When you stay embodied under pressure, you free yourself to uncover the highest vision for your life.

The Embodied Transformation program is designed by the Strozzi Institute, the creator of embodied leadership and the original somatic training institute, and led by Strozzi trained teachers.
This unique 4-day event is especially for you if you're:


A coach or consultant who sees life as it is and as it could be — and feels called to bridge the gap for your clients;
A social entrepreneur, nonprofit professional, organizer, or civic leader who's striving to bring out the greatness in those you serve;
A healer, educator, parent, or other caretaker who needs to stay centered as you support others;
A mission-driven business leader and high performer seeking greater performance, profit, and impact;
Growth-minded and in transition — and ready for more clarity, focus, and ease in your life and work.

During this 4-day in person program, you will:
✔️ Discover the potential of your own somatic awareness, somatic practices, and somatic opening are and how they reside within a social context, land and spirit;
✔️ Understand how you have been shaped by personal, community, and social experiences and how to work with this shaping;
✔️ Align your practices with the embodied skills you need to be and act from your vision and declaration;
✔️ Learn individual and collective practices that deepen your capacity to be centered under pressure, stay in connection, navigate conflict and increase trust;
✔️ Explore how to more effectively coordinate with others toward your goals;
✔️ Learn centered boundaries, requests, and the body-based ability to navigate complexity
✔️ Discover how to give and receive somatic assessments that deepen relationship and uplift what you and others care about;
✔️ Benefit from a somatic sensibility in your life and work;
And more!!

What You'll Discover During This Life-Changing 4-Day In-Person Event


You'll create a declaration, or statement of vision, toward the future you want as you align your vision with your daily actions.
Each training session features in-depth teaching, guided exercises, interactive training, and practices — including with partners — you can apply right away.
The Strozzi Institute's 45-year old somatic methodology combines elements of mindfulness, action-oriented communication, martial arts, bodywork, and neuroscience to produce sustainable change…
Graduates of this transformative course embody the virtues of authenticity, integrity, accountability, confidence, and a centered presence.
Through embodiment, you become your powerful vision.

WHEN?

February 8th to 11th, 2024
from 9.00 a.m. to 5.30 p.m. - Thursday to Saturday
9 a.m. to 4 p.m. on Sunday
Bogis-Bossey, Switzerland


Non-residential.
Few bedrooms available at Château de Bossey.
A note from Silvia Vernaschi, founder of The Mind Bliss Coaching

The Mind Bliss Coaching is committed to offering the Embodied Transfomation program as the founder, Silvia Vernaschi, experienced it herself during a phase of change and transition, and she knows that transformation is real and felt.
As a mindfulness instructor with years of experience working with groups and individuals, Silvia highly appreciates and values the powerful combination of practices to explore how we stay, found, reconnect to our center when in action, under pressure, and in relationship with others.
The program is a very powerful way to re-wire your brain, let go of what doesn't serve you, and reconnect to your vitality.
Embodied transformation and somatic practices is what humanity needs to engage in during this pivotal time for humanity and planet earth.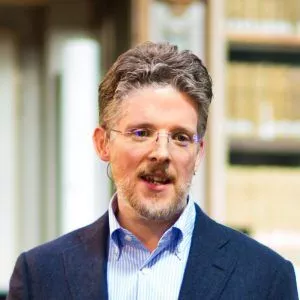 Your instructor

Pete Hamill is your instructor for the Embodied Transformation program in Geneva.
Pete is a consultant, facilitator and coach with an international background in leadership and organisational development. He is interested in leadership and personal development, including the role that conflict plays in organisations and society.
He works on Roffey Park's MSc in People and Organisational Development and their Post-Graduate Certificate in Coaching, as well as consulting with a range of organisations, including KPMG, BP, Barclays Bank, the Equality & Human Rights Commission, the Institute of Cancer Research, Lloyds Banking Group, AXA, Control Risks, and Virgin Atlantic.
Pete is certified as a Master Somatic Coach and has completed a Certificate in Humanistic Counselling with the Gestalt Centre in London.
He has also completed an MSc in Change Agent Skills & Strategies at the University of Surrey, where his dissertation focused on conflict.
He has published a book entitled Embodied Leadership: "The somatic approach to developing your leadership".

Do you need more information before you sign up?

Check your inbox to confirm your subscription
What participants say about the program
"This class was a godsend for me… The masterful instructors were authentic, making it safe for everyone to show up in whatever mood or place they were in. I learned several practices that are helping me live out my commitments in the world."
— Rebecca Glenn

"We wanted a game changer for accelerating our high performing teams and our leadership team. I've worked with a lot of different leadership programs and the Strozzi Institute's is the one that works. It was dramatically different than anything I had experienced before. It's their ability to connect the mind, language, action, and the body into sustainable practices. And we were able to see actual true change in a very short amount of time. It deeply resonated with our teams in a meaningful and authentic way."
— John Pershing, SVP HR Ascena Retail Group

DAY 1

The Body is the domain for learning

On this opening day, you'll delve into the body as the domain of action, mood, coordination, learning, and dignity…
 As you meet your fellow participants (and better understand yourself) you'll redefine Somatics, including the change in self that comes from a profound change in body and practices.
 You'll set your own declaration as you set specific conditions for your investment in yourself over these four days. You'll learn how to embody your commitment to galvanize others, and yourself…
 As you'll discover, self is your fundamental source of power.

DAY 2

The 3 Circles — Core Components for Embodied Transformation

You'll begin your second day centering in action. You'll discover The Three Circles of Embodied Transformation, a cognitive framework to help you track and understand the many changes and transformations that will take place over the next three days…
You'll also receive deep attention training as you learn the ancient roots, modern neuroscientific discoveries, and health benefits of sitting, meditation, and more. (If you're already initiated into your own path with a teacher, you're free to practice your own form of meditation.)
You'll also discover how your body holds the sum total of your history — your adaptations, practices, resiliencies, and more.

DAY 3

The Rhythm of Excitement.
Conditions of Satisfaction.

Today you'll discover how to take coordinated, effective action toward a shared vision.
You'll be guided to ask questions of yourself, including, What is something you want to promise to say yes to? What is an offer that you need to make to fulfill your declaration? What is an even bolder offer? And more…
Your teacher will take you through a cycle of action as you experience practices to help you stand in your power for what you care about and fight for others in their power.
You'll participate in large-group coaching to help you deepen, learn, and embody transformation towards your goals.

DAY 4

New shape, new actions, new future.

On your final day, you'll ask yourself, What's your good news? What's changing in you?
As you get clear on how to take all you've learned out into your daily life, you'll make plenty of space for gratitude and celebration.
You'll participate in a practice to appreciate someone in life who's love, support, or efforts have allowed you to be here — and let them know you appreciate them publicly.
As you become clear on your virtues and values, you'll also speak about the virtues of someone you can never repay.